On our last full day at the park we decided to enjoy it to the fullest. Tracker & Hubby went fishing after we had breakfast. They came back with 2 bass. Hubby said that Tracker did most of the work. Tracker looked exhausted. We ate a very simple lunch..sloppy joe pizzas. Hubby & I noticed that Tracker & Squirrel weren't themselves. The weather had turned HOT. We decided to go for a drive to cool them off. We ended up at McDonald's getting ice cream. We learned that the temperature was 100º and the heat index was close to 106º. After we cooled off we went back to the campsite and went for a hike. We had alot of fun. We hiked up to a place called lookout point. Just an amazing view.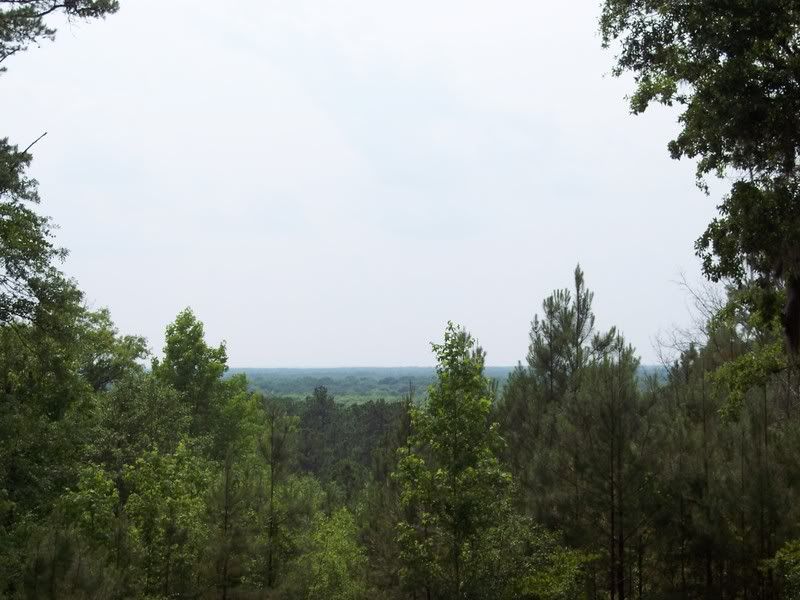 It made me homesick for
Wintergreen
and the mountains. We went there at least 2x a month when I was in high school. We would stay there during school breaks and 2 weeks in the summer. While we were walking we found some critters.
Can you spot the lizard in this picture?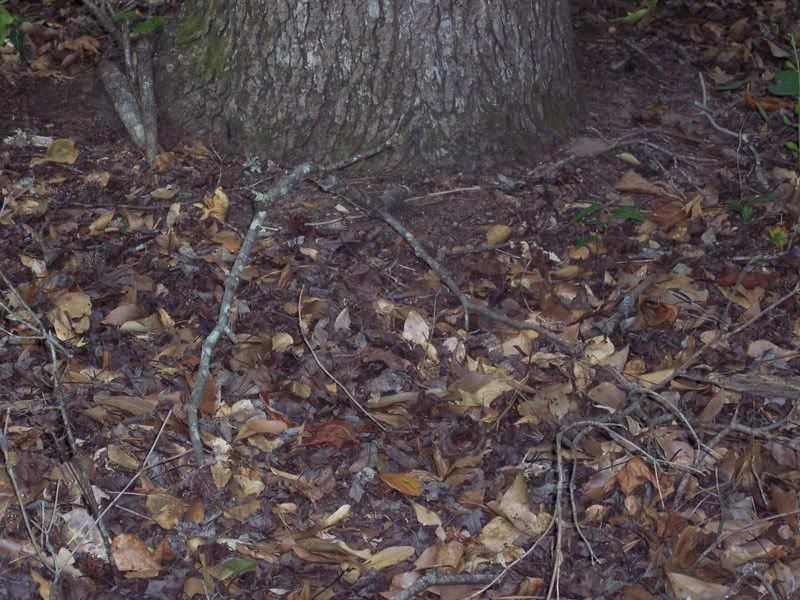 Or in this one??
After the walk we went to the lake that was at the park. We couldn't go swimming because there is a 5 foot alligator in the water. There were also lots of other creepy crawlies in there. It didn't matter. It was beautiful. It had a ton of frogs. I have never
heard
so many in my life. We learned that some of the frogs were
river frogs
. It was very unusual to find them so far north. The ranger also told us that the river frog eggs are actually bigger than the actual frog. He said that in another couple of weeks the lake shoreline would of been covered in river frogs and bull frogs. He said that the whole shore is just jumping. We also found a turtle trying to get some sun.
We also learned that the park dates back to pre Revolutionary War. There were parts of am old mill there.
All in all we had a blast. We can't wait to go back in the fall.