I was here.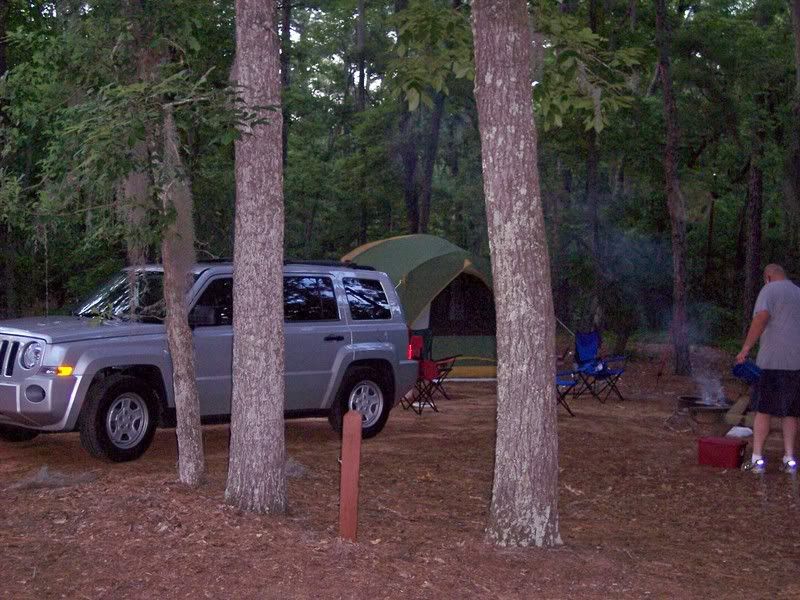 I was in the middle of the woods enjoying electronic free fun. We spent 4 lovely days in the woods. The first day we set up camp and we explored a little. The kids found this GREAT open field that was right across the little dirt road between campsites.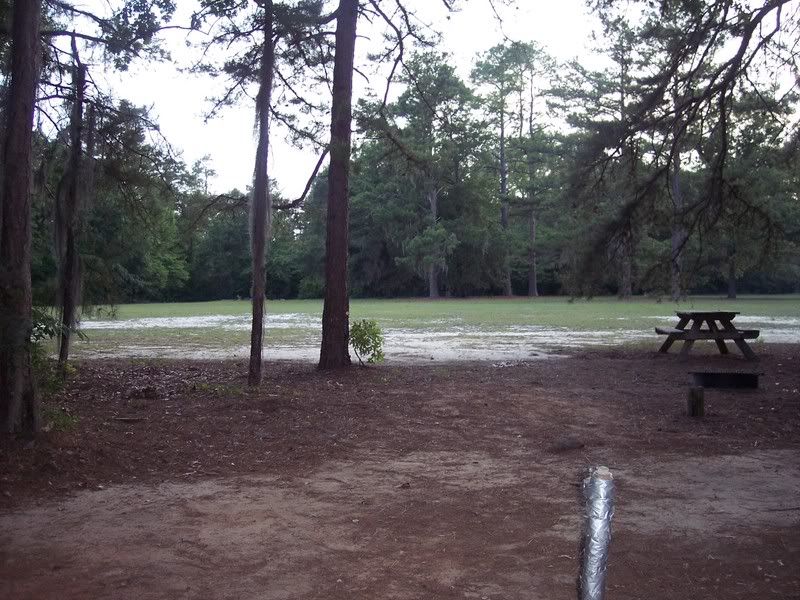 Did I mention that we had the ENTIRE campsite to ourselves?? The kids could make as much noise as they wanted. Dragon created his own little world in the field. There was the caves (spanish moss hanging from the trees), Land of the 7 Trees, and the stone circles (I think). He had a blast. We were all excited that he could walk around without his crutches or his brace.
Waking up the next morning to the birds was just amazing. It was so refreshing and so relaxing. I can't say that sleeping on the ground was great, but it was worth it to wake up to the fresh air and the birds singing. We all got up and had breakfast burritos over the campfire. This time I pre-made the majority of our food. I cooked it at home and then vacuum sealed it. It made packing the cooler a little less difficult.
After we ate and showered we headed to the zoo. We were only an hours drive to the zoo. We picked a bad day going there. They had 8 tour buses visiting as well as their summer intern staff. We still had a blast. We had to take it easy since Dragon had just gotten the ok to walk without the crutches and his walking cast. You can find some amazing pictures of our recent trip
here
or go
here
for some old pictures. We just LOVE that family membership.
To be continued...
part 2