We made our Christmas Countdown Chain last night. The pictures don't do it justice. It is really cute. (please excuse the wall. We are getting ready to paint the living room.)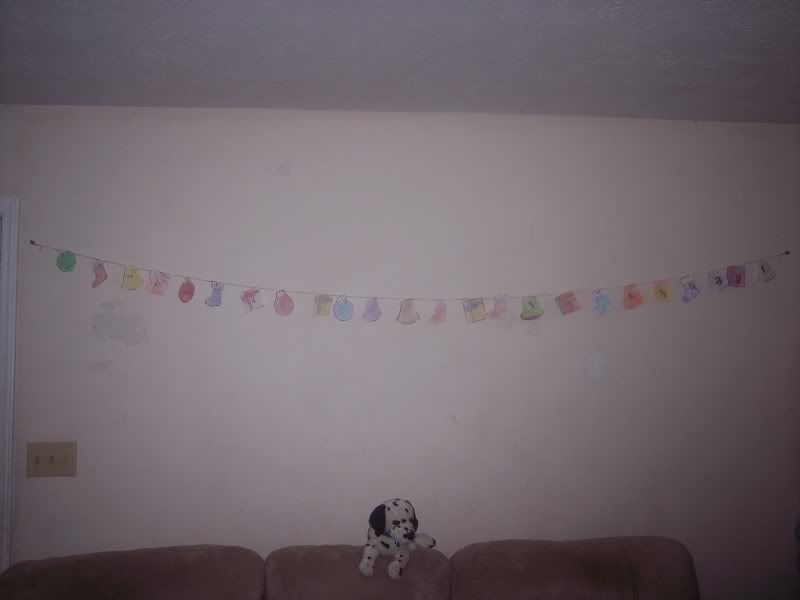 We used 4 shapes, an ornament, present, stocking and a bell. We then used paper clips to attach them to a piece of yarn. We did this while watching Shrek the Halls and Dr. Seuss's How the Grinch Stole Christmas.
We also spent part of the day watching
Storm Chasers
on the
Discovery Channel
. Tracker is fascinated by tornadoes right now. Thankfully we have a dvr so that we can record these things.