I thought that I would give you a peek around where we 'do school'. These are older pictures from our Iditarod Unit. But you will get the general idea. I don't have very much up for our botany unit yet.
This is our school shelf.
That monster thing is actually a pencil sharpener. It is sitting on top of LOTS of various notebooks. The 3 binders are social studies and an ABC book. The bottom shelf is full of encyclopedias, reference books, blocks and a craft box. The top shelf has 6 boxes full of things, colored pencils, crayons, markers, glue, pencils w/w sharpeners and coloring books.
This is the bottom of our daily board.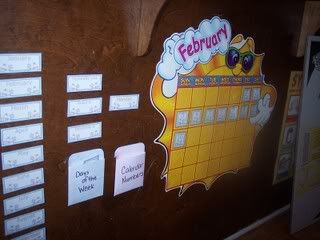 There is a calendar for squirrel, a list of the months & days. She loves to tell us what day of the week it is. There is also 2 chart-lets that you cannot see. They are on synonyms & antonyms. There are also 3 separate hooks that hold the kids flashcards and vocabulary words.
This is our daily board.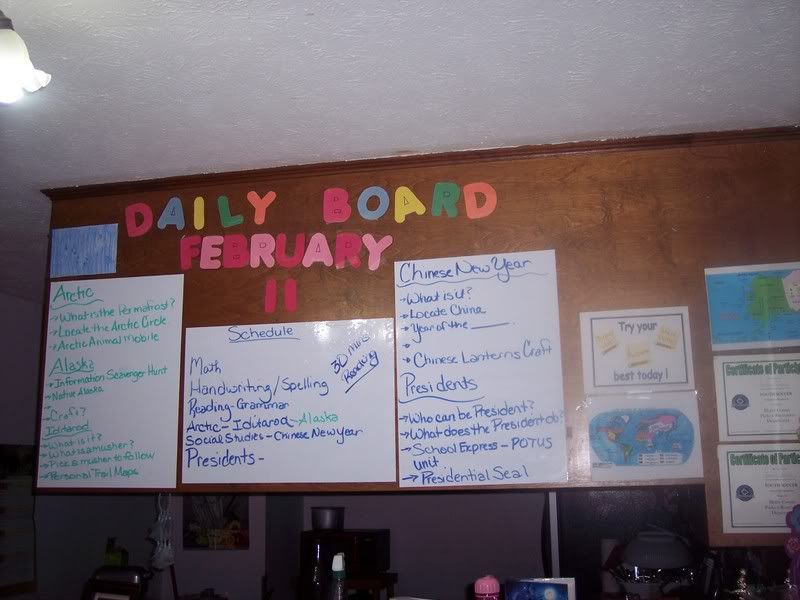 It tells the kids what they have to look forward to. It show what the date is. On the 3 white board posters I put what topics we hope to cover that day. I say hope because one never knows what the day holds. Sometimes there is a joke on one, sometimes there is a challenge math problem(Dragon loves those) and sometimes we just draw on them. They are also great for brainstorming or schedule reminders.There are also little pictures and unit related things on the board.
This is where all our artwork gets displayed. Straight down the hallway.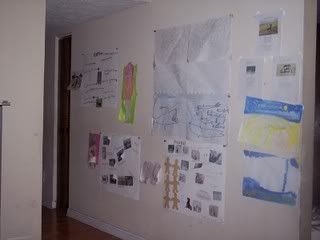 These last 3 are pictures of the various areas that we had up during the unit.
This is our checkpoint time line.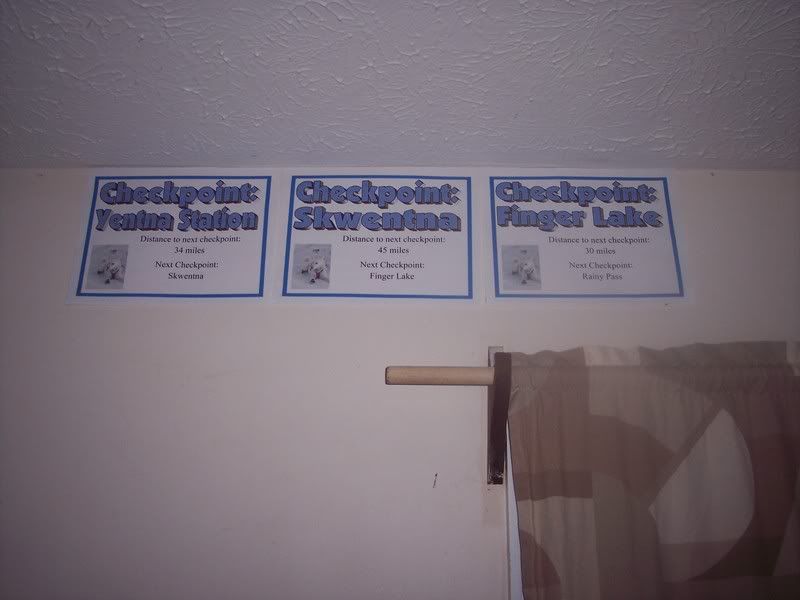 The 2008 Iditarod Trail map
and the Alaska map.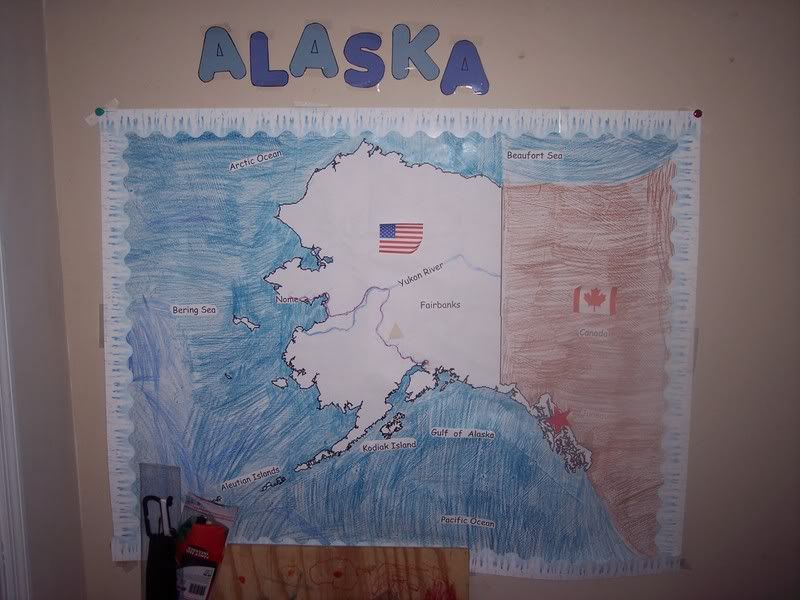 I hope that you have enjoyed a 'tour' of our school room.