The first thing that we did was brainstorm on what animals lived in the Arctic.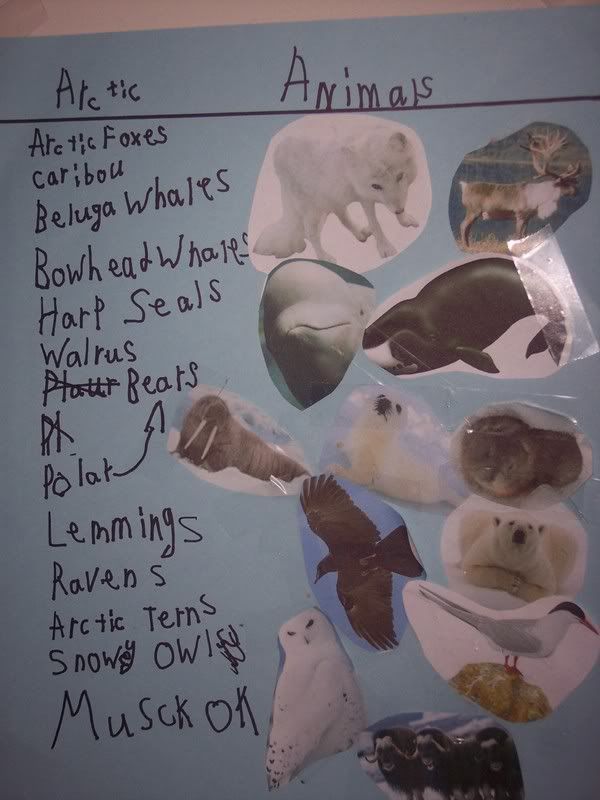 Each child had to pick an arctic animal to study. They had some information that they needed to find: habitat, diet & fast facts(measurements, how many young there were, what their young were called). After we started the research we made a venn diagram comparing the 3 animals. The kids had a bunch of fun trying to find similarities.
This was their very first research project. I think that they did a wonderful job. After they completed their poster, each of the created a poem "What is a ____?". They were very creative. I was amazed to see that Dragon, who is an artist, struggled with this idea. He is always creating his own stories and drawing very colorful pictures. When it came to this assignment he had a hard time. I believe that he just wanted to have it perfect the first time.
Polar Bears by Tracker

t
he polar bear rolled in the mud here