After Halloween last year we out our jack-o-lanterns in our compost pile. We were mighty surprised to find pumpkins growing in our compost pile. This things are HUGE. Here is a picture that I took maybe a month ago if that.
Here are some pictures that I just took of them. I am going to have to go back tomorrow and get one of the flower open. It is as big as a dessert plate.
Here is picture comparing the leaf to Squirrel's hand.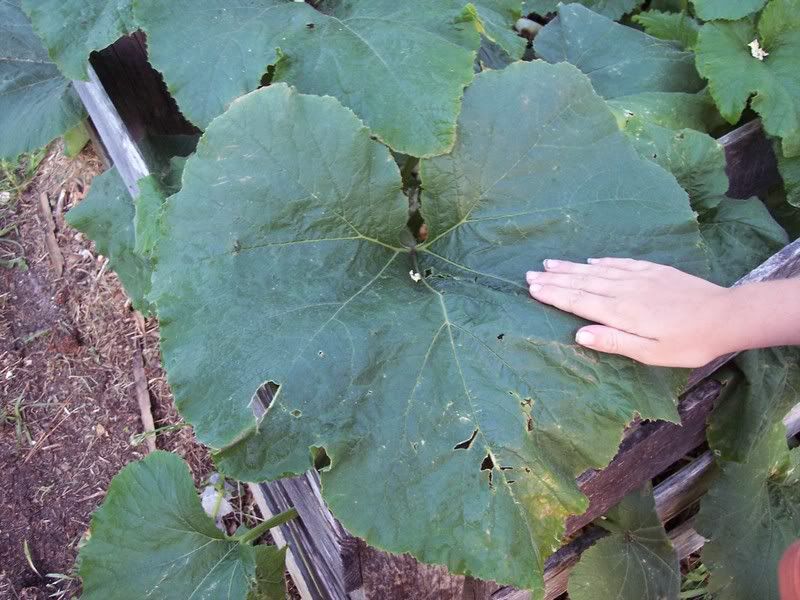 If nothing else this is a great science lesson on how compost can help your garden. LOL.