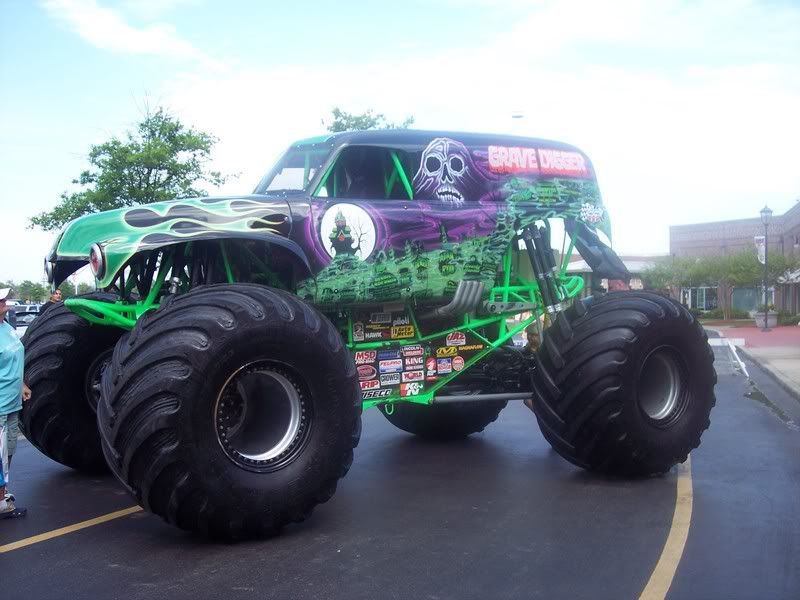 We got to see the Grave Digger today. We even got to meet the driver :). Here are some pictures of the MONSTER truck. I never really understood how big these trucks were.
I was looking up at the truck here. I am 5'5, just imagine what this was like to one of my rugrats.
This is looking up towards the driver's seat. It is amazing how little room they have to get up in there. The seat actually sits in the middle of the cab.